Corporate Social Responsibility
To encourage meritorious students to pursue the programs, the ICFAI University, Jaipur offers Merit scholarships based on students academic performance.
The ICFAI University, Jaipur also offers fee concession for Domicile Students in order to provide higher education at an affordable cost to the students of Rajasthan.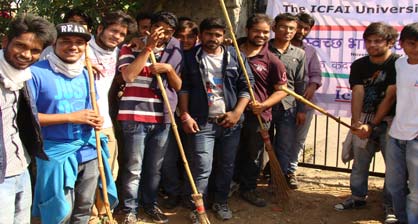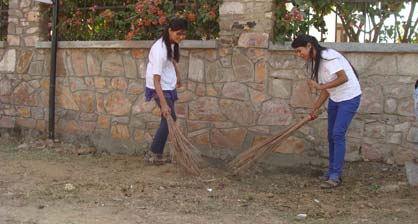 Our students provide service to the Old age homes.
Programs are conducted on regular basis to serve the society (Cleanliness Drive, etc). Blood Donation camps are organized periodically.
The ICFAI University, Jaipur also conducts mock tests for National Entrance Examinations like JEE (Main) and MAT, free of cost and provides feedback and career counseling services to the students of Jaipur. Students selected in these tests were felicitated.